Learn More about the Imagine Salem Process
Imagine Salem brought people, organizations, and businesses together from across the community to have a conversation about what they want Salem to look like in 2026—the year that Salem celebrates its 400th anniversary. The conversation was framed around housing, jobs, and transportation with themes of equity and inclusiveness woven throughout the topics.
The feedback from over a 1,900 Imagine Salem interactions, from "did you know card" input, discussions at the Citywide public forum, and the online survey was used to develop a set of shared values and a vision for the next ten years which can be found in the progress report.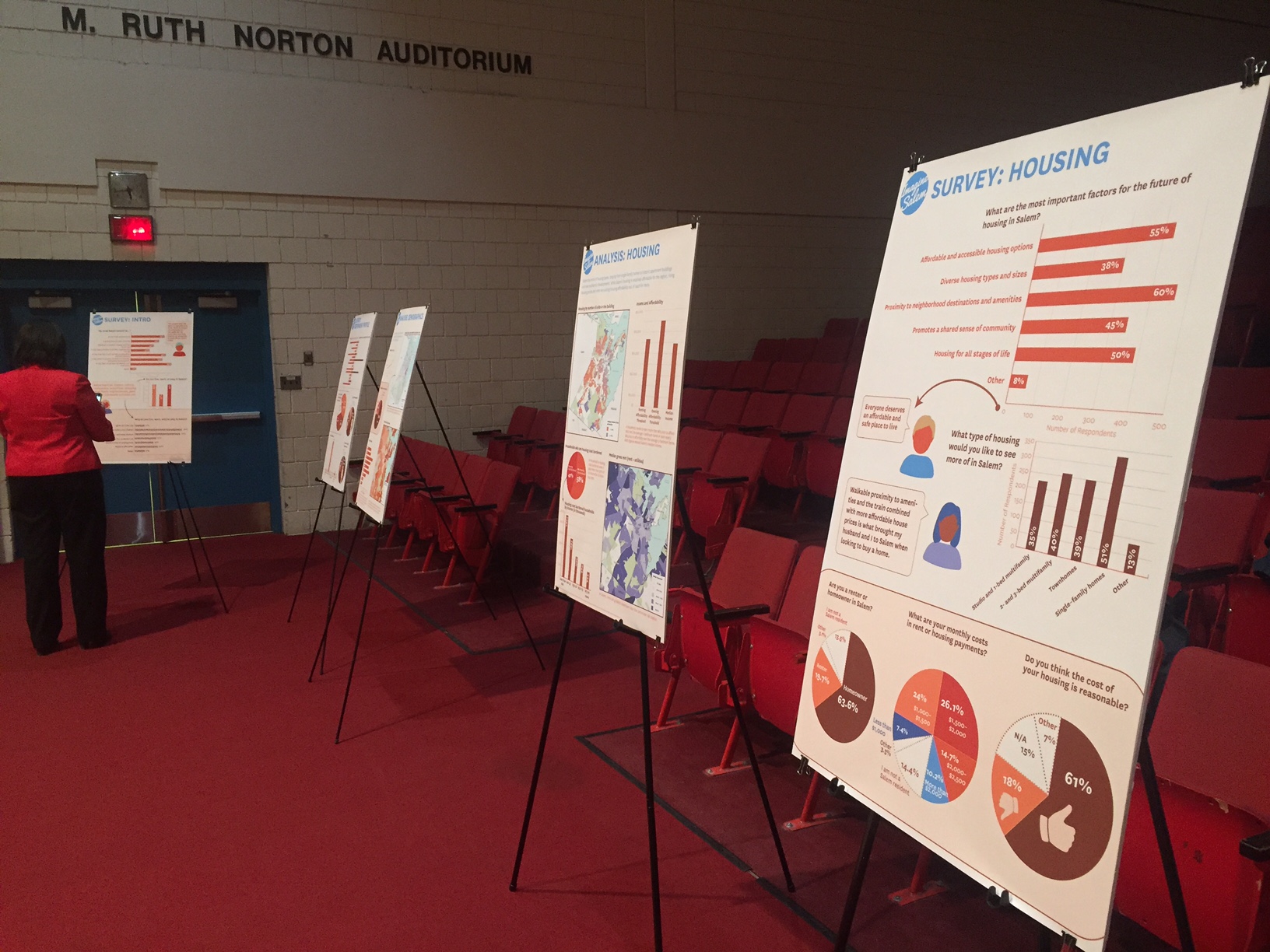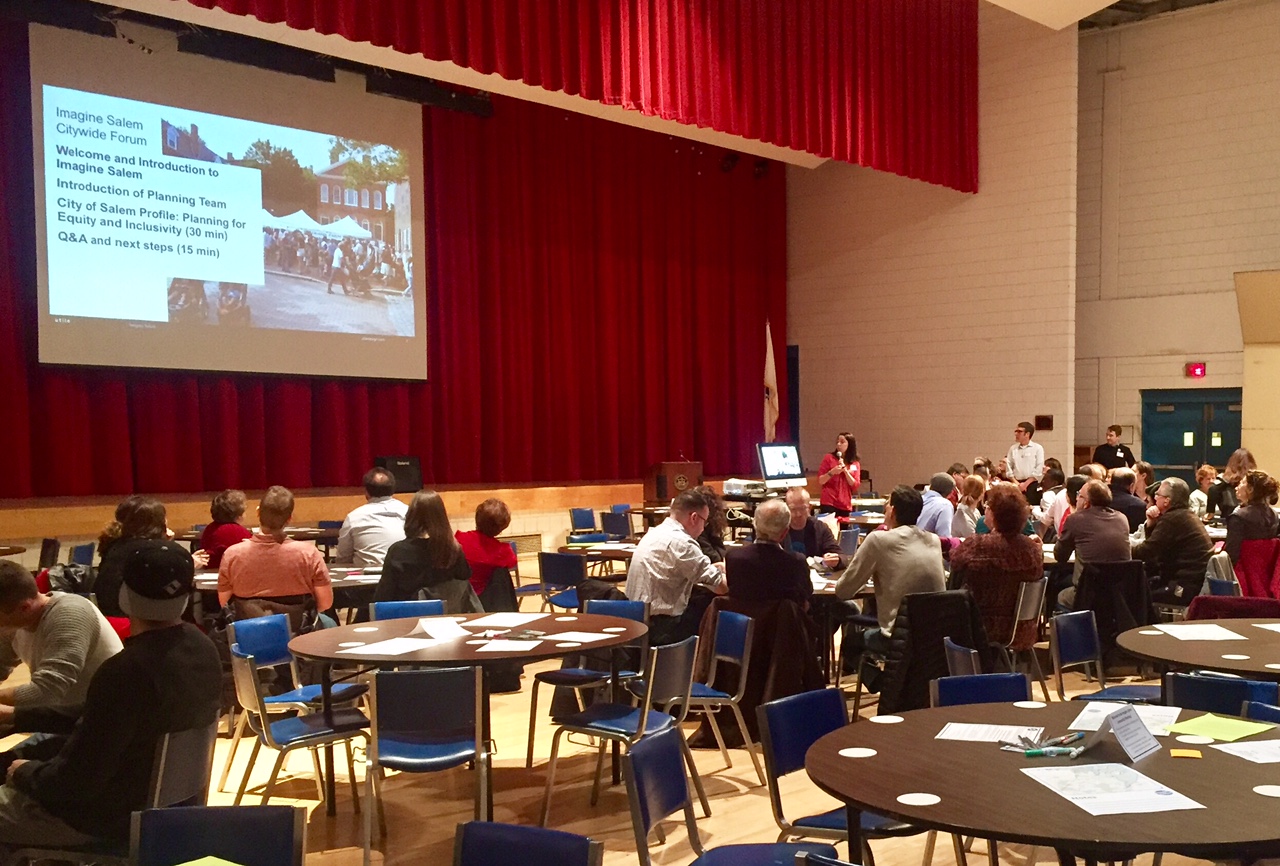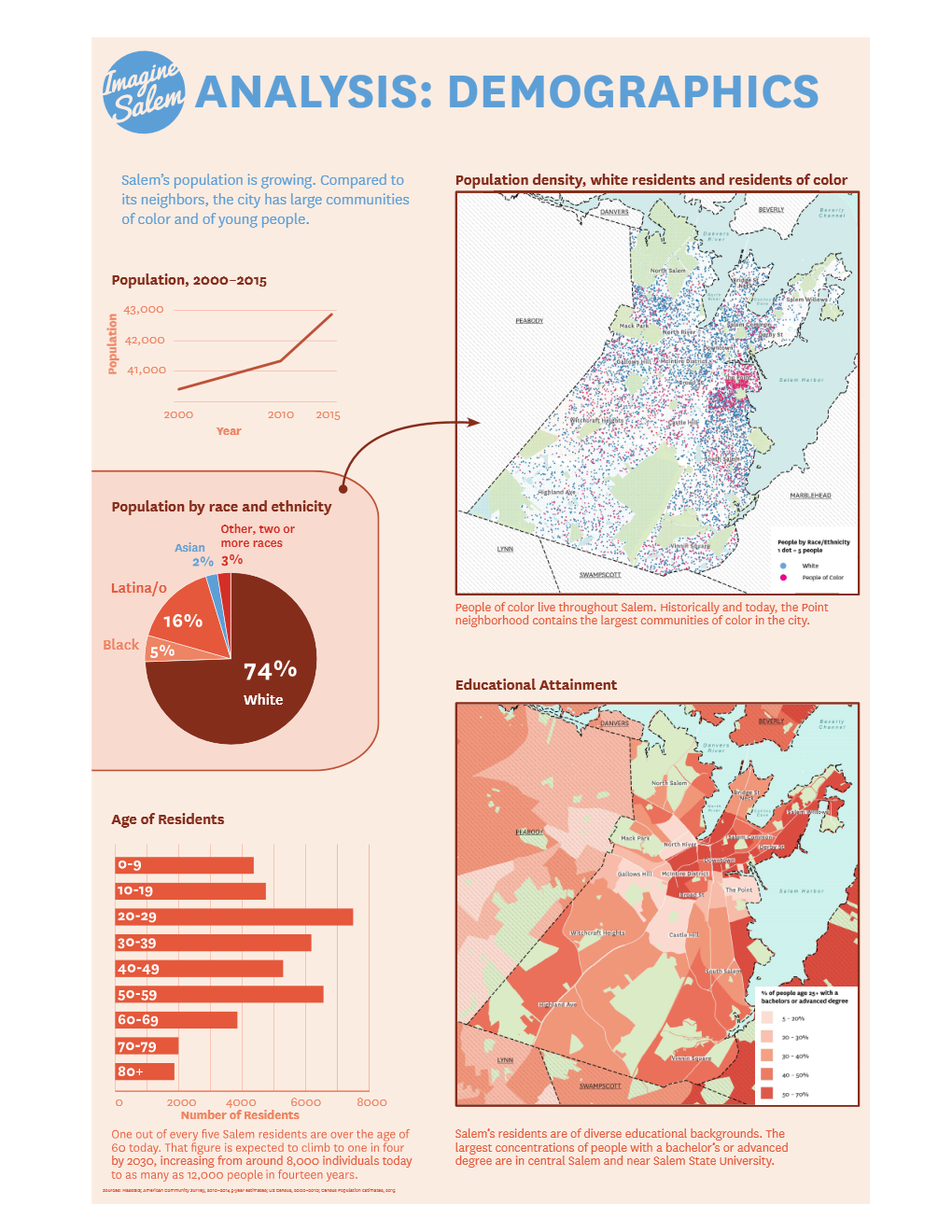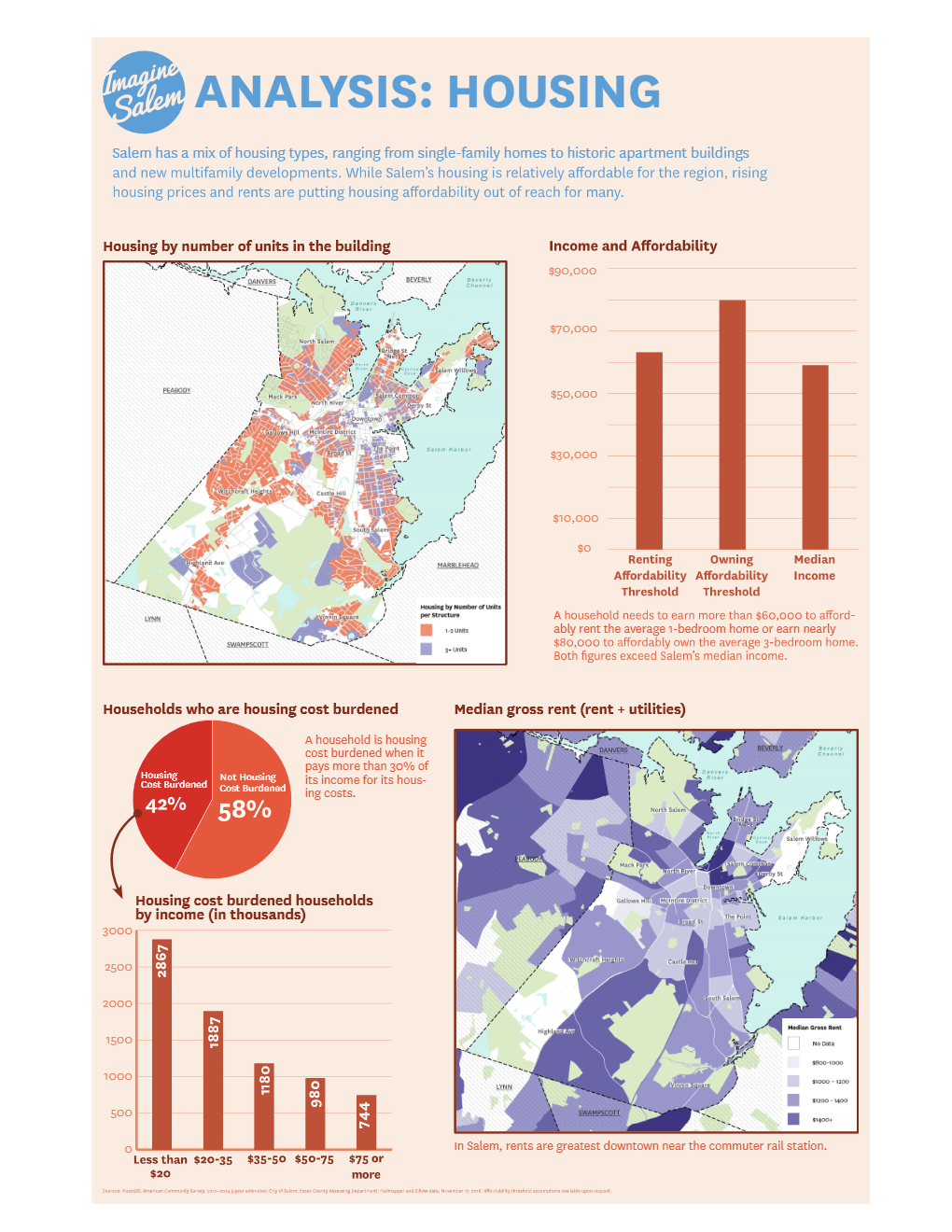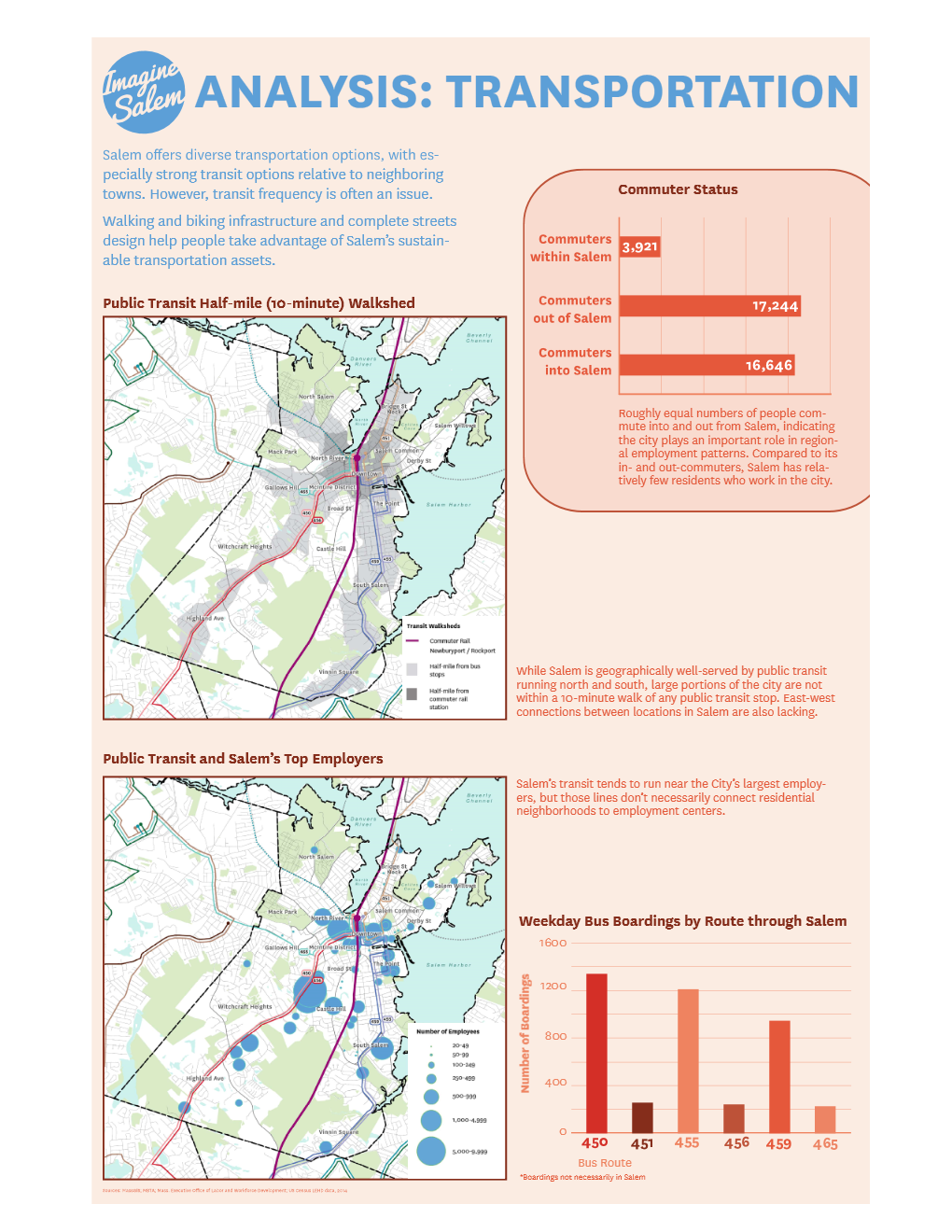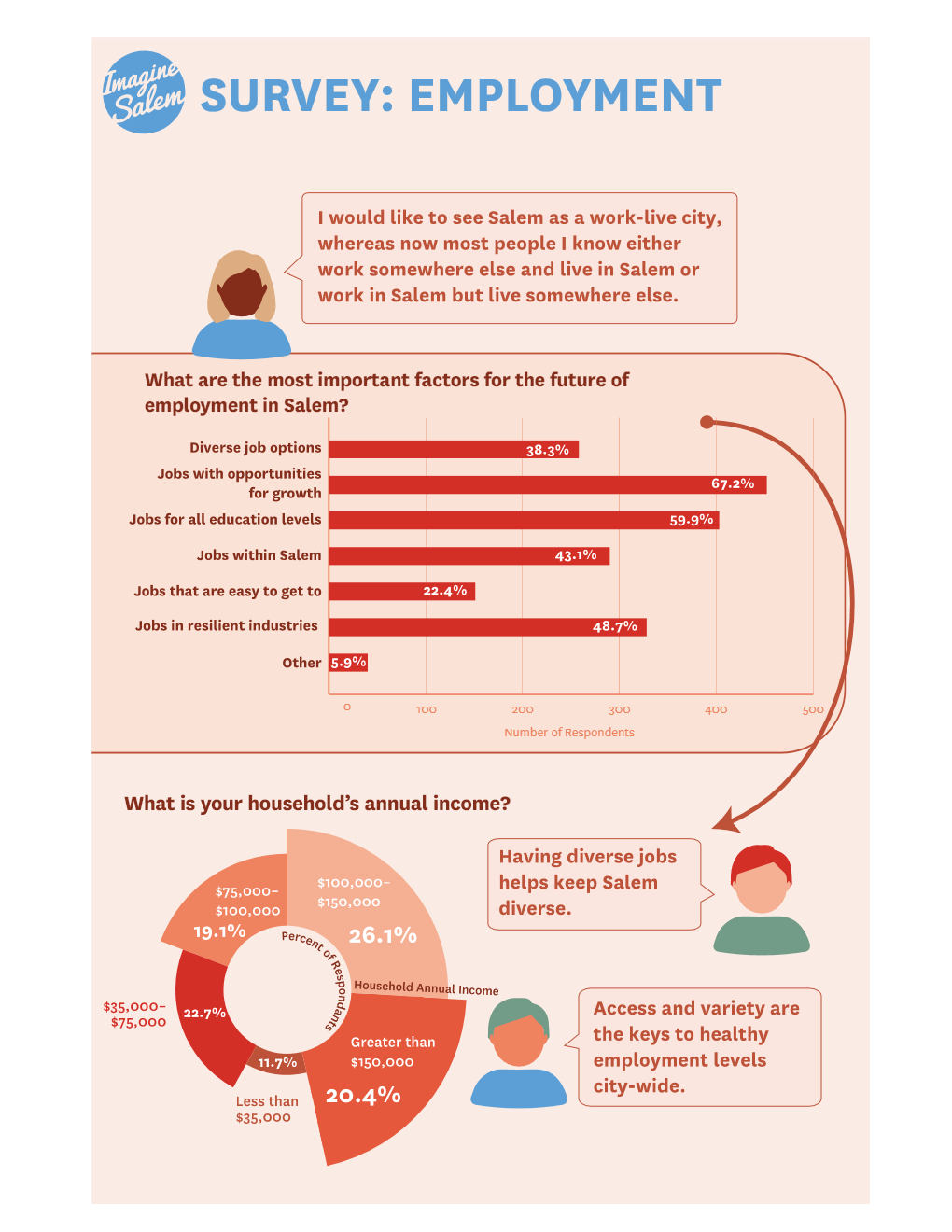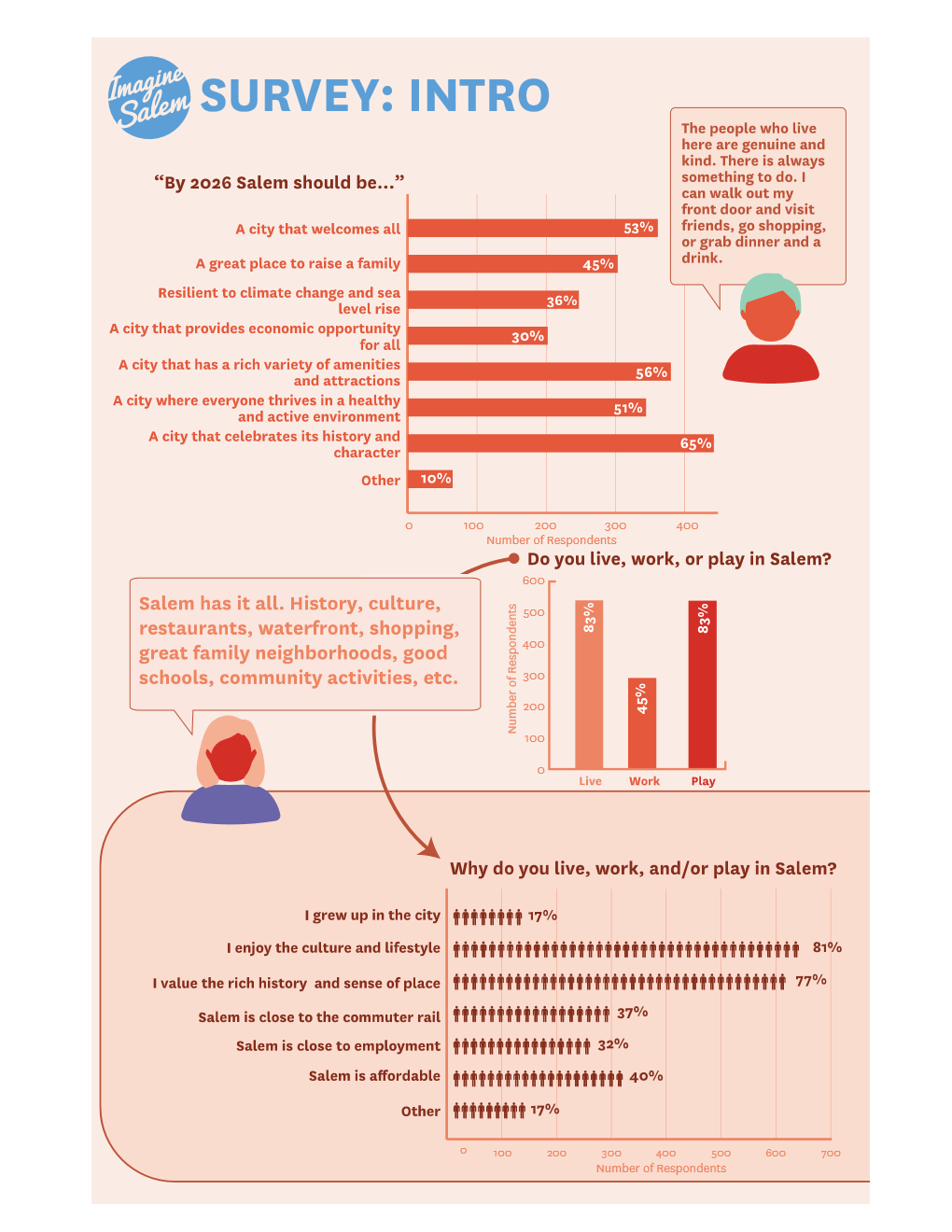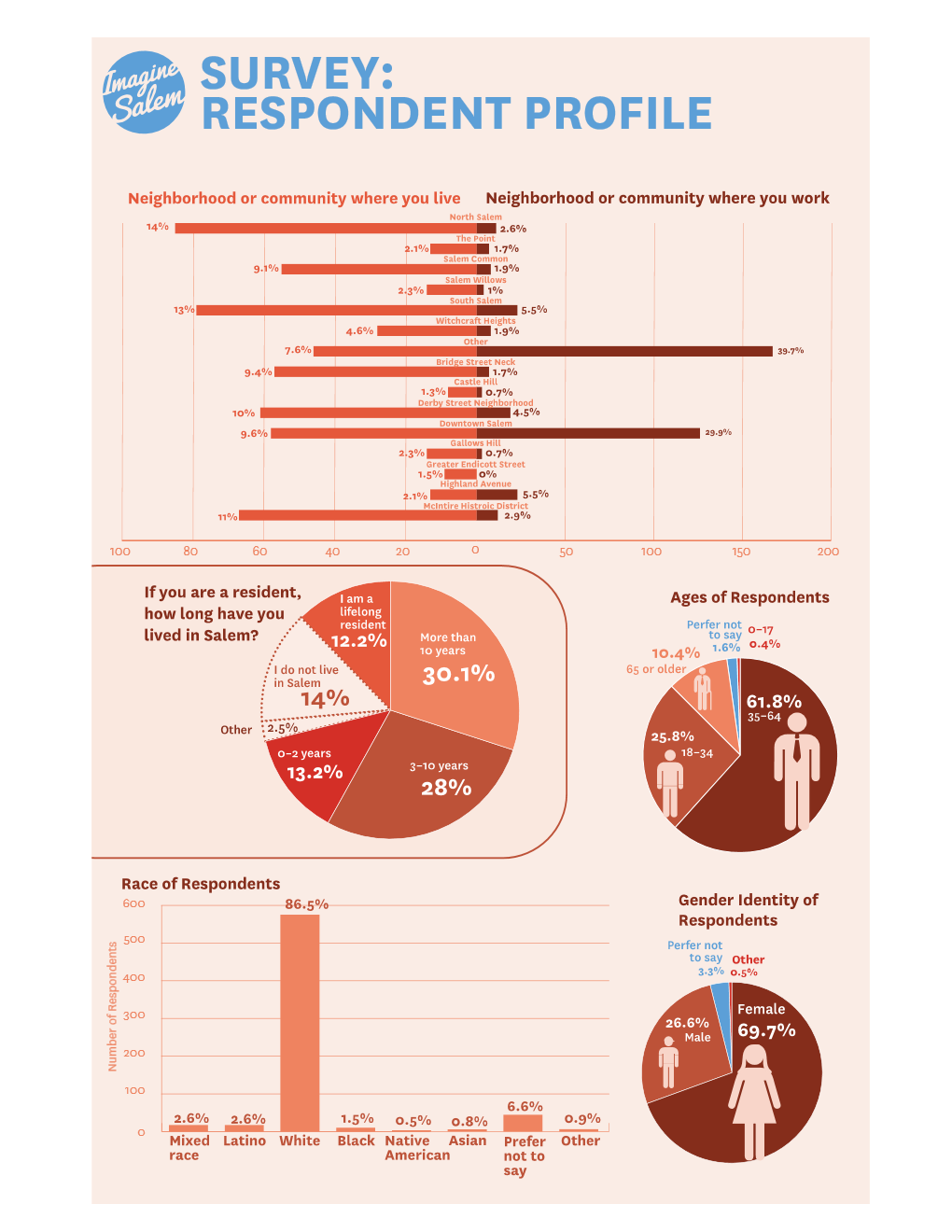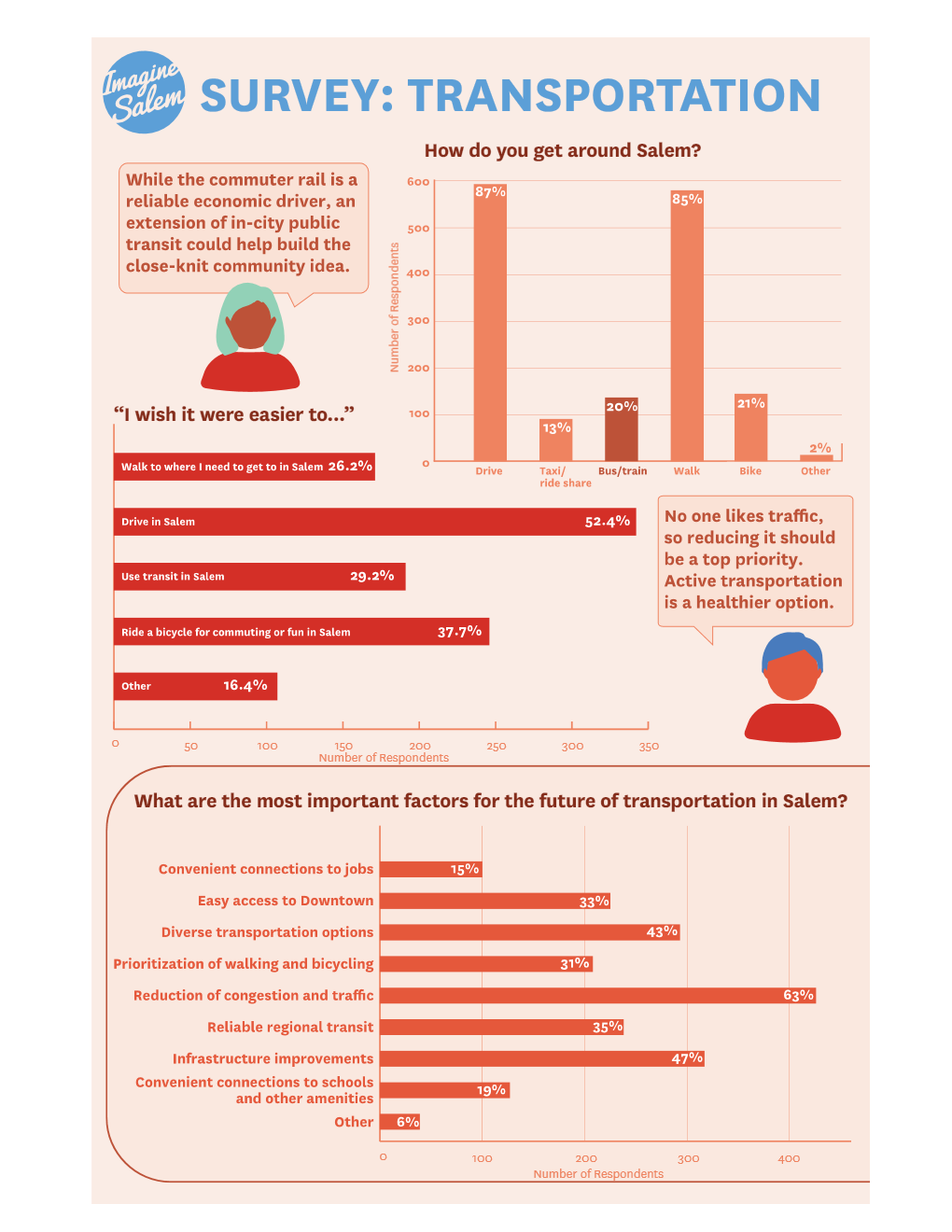 Working Group
The City received a grant to hire a consultant to assist with this project. A Working Group of individuals who represent a diversity of Salem residents and business owners have been meeting with City staff and the consultant to provide guidance, direction, and feedback on the project.
To help frame the dialogue, the conversation with the Working Group was organized into three theme: housing, jobs and transportation. The themes of equity and inclusiveness was woven throughout the topics.
At the first Imagine Salem Working Group Meeting, the consultant provided the group with an overview of Salem's key facts and figures. For example, the map below illustrates that throughout the city there is a wide distribution of people by race/ethnicity.
The presentation from the first Working Group Meeting can be found here.
At the second Working Group meeting, the consultant shared the materials that were updated based on feedback from the Working Group. The Working Group also discussed engagement strategies.
The presentation from the second Working Group Meeting can be found here.